Nelson Management Group's Robert Nelson Talks NYC Multifamily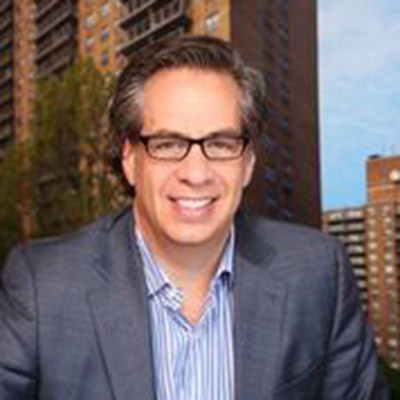 BY CATHY CUNNINGHAM • [Commercial Observer] – JULY 22, 2016
Robert Nelson is the president of Nelson Management Group, a developer, owner and operator of multifamily apartment buildings in New York City. Nelson also recently formed a private equity fund of $100 million, Global One ASB Fund, to invest in additional properties for the portfolio. Nelson chatted with Commercial Observer about the industry lessons he learned from his father and why he is very picky about his projects.
Commercial Observer: How did you get your start in real estate?
Nelson: My dad [Daniel Z. Nelson] is in the business—he's a developer and ran a construction company. My earliest recollection is sitting around the dinner table and my dad talking about his business.
The construction company, Cauldwell Wingate, was owned by Stanley Stahl. My dad also ran [the city's] Mitchell-Lama Housing Program and ran an air-rights program called the New York City Educational Construction Fund where they use city-owned land to get free schools by leasing the air rights to a developer, so he was involved in the construction of many office buildings and apartment buildings.
I was an office leasing broker when I first graduated college. When my dad asked if I wanted to work for him, I said, "No!" But then a number of people in the industry gave me some advice. One such individual was Richard Kalikow [Peter Kalikow's cousin]. Richard worked for his dad, Nat Kalikow, and said, "Don't be a fool, this could be good training for you." And it was. I gained a lot of experience working for him for eight years, and then 22 years ago I left and started my own company.
What was your first acquisition independent of your father?
I bought a 17-unit apartment building for $550,000 in Clinton Hill in Brooklyn. I still own it. My next building was a 45-unit apartment building, and from there things just got bigger.
Today I have 3,000 units, and we own some pretty large apartment complexes. We own an apartment complex in the Bronx called Lafayette Towers Nelson Apartments, which has 1,000 apartments. I acquired it, four buildings and each 19 stories, four-and-a-half years ago and spent $17 million on capital improvements. It has air rights to the tune of 600,000 square feet. We also own a 716-unit apartment building in Brooklyn known as Atlantic Plaza Towers. Our buildings range from 17 units up to 1,000 units.
You only buy in New York?
My preference is New York City—it's not Westchester, it's not Long Island, it's not New Jersey. It's the boroughs excluding Staten Island. That is one of the lessons I learned from my dad. He owned the Holiday Inn in Gainesville, Fla., and I didn't like that because we weren't there. I felt that any building I owned, I wanted to be able to jump into a car and get there within a half hour. So that formulated my investment strategy of being hands-on and being able to touch and feel what my clients were feeling.
I love to find these buildings that are tired but in terrific locations and try to remake them into a place that people are proud to call home. These are developments that were built by quality developers a long time ago, but it's middle-income, middle-class housing stock that some developers in the past felt wasn't the most glamorous. I see it as a way to reinvigorate them. In the Bronx buildings we put in brand new hallways and elevators and, at Christmastime, brought in American Christmas—the company that does Christmas decorations for Saks and Cartier— to decorate the lobbies.
How do you typically finance your acquisitions?
There isn't one particular lender we favor—we aren't gun-slingers. We finance our buildings with 60 to 65 percent loan to value so we can find lenders all day long for that LTV. Our bread-and-butter lender is a local savings bank. Citibank recently refinanced a deal for us [on the Bronx development]. In the past we've done some deals with Freddie Mac where Berkadia originated the loan, and we've also done a bunch of deals with Santander Bank.
What are your thoughts on 421a?
I think it's a travesty. I do understand what the governor is trying to accomplish—I just don't think it's possible. The cost of building in this city is astronomical, so do we really want to make it worse? And how do you bring forth more affordable housing if you're going to increase the cost of construction. [Gov. Andrew Cuomo] seems to have dug in deep with his promise to the unions, so I'm not sure how that is going to work itself out.
How about your father's legacy, the Mitchell Lama program?
How do you take these properties that have been in the Mitchell-Lama program and make them better and make them viable investments? It's challenging. The Mitchell-Lama program is one of the most successful middle-income programs in the country, yet there's not a lot of incentive for the owners of these properties to put money into them. My dad, early on, worked for [New York City Department of] Housing Preservation and Development, and he ran the program. I'm sure at the time it was a program that was extremely lucrative for all stakeholders.
What's keeping you busy right now?
I have a number of developments that are keeping me busy. Lafayette Towers Nelson Apartments is a property we are spending a lot of time on. Also our Promenade Tower Nelson Apartments in the Marble Hill/Riverdale area in the Northern end of Manhattan. It's a 33-story building. We're rebuilding a deck there that sits over the Metro North train tracks, redoing the lobby and public walkway. Then at 275 South Street we're working on the roof deck and lobby. There are a lot of millennials there so we're adding shadowboxing to the gym and adding community space, like a WeWork. At Atlantic Plaza Towers, we're building new lobbies, gyms and entryways.