Nelson drops $26.5M on Forest Hills apartment building
By: NATALIE SACHMECHI • [Crain's New York Business] – July 21, 2020 – Download a pdf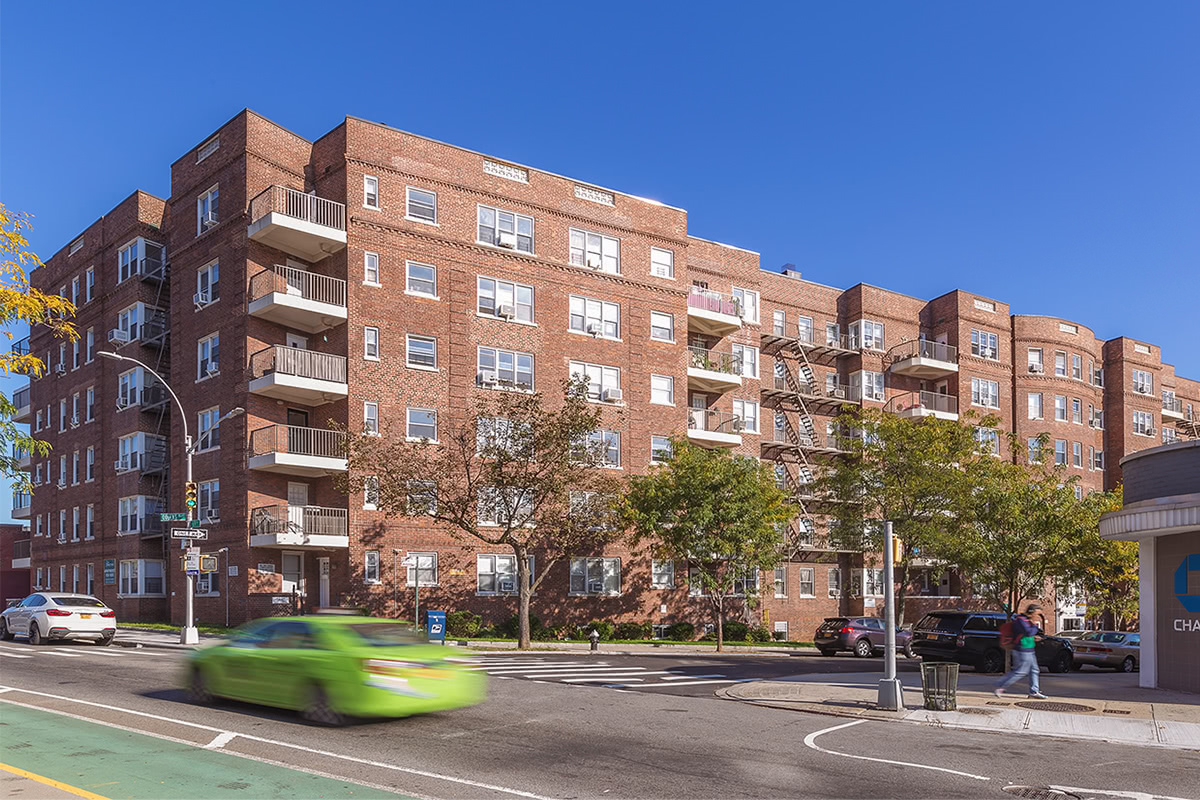 Nelson Management has acquired a 112,596-square-foot building
The property owner and manager closed in late June on the $26.5 million purchase of the John Adams building from its previous owner, BlackRock Realty Advisors, the real estate arm of the investment management giant.
The deal had been in motion since January after the Forest Hills apartment building went on the market for $28 million, said Elizabeth Jaffe, a Nelson spokeswoman.
Nelson also secured $19 million in financing for the purchase from the New York Community Bank.
Even through the pandemic's uncertainty, the deal was just "too good to pass up," said Robert Nelson, company president, citing the building's tenant base, its proximity to public transportation and the quality of the property.
"The asset was in high demand due to its mix of free-market and rent-regulated tenants as well as its unparalleled location right on Queens Boulevard," said Guthrie Garvin, a managing director at JLL who oversaw the sale.
The 6-story prewar building includes 115 residential units, approximately half of which are rent-stabilized. There are two office spaces on the ground floor, as well as a 33-car garage. It is minutes away from the neighborhood's main hangout, Austin Street.
Nelson's residential portfolio touts about 3,200 apartments across 14 properties in the city, including the 718-unit Atlantic Plaza Towers in Brooklyn, which the landlord acquired in 2007, and the Lafayette Towers Nelson Apartments, four 19-story residential towers in the Bronx with nearly 1,000 units.
The JLL team that represented Nelson in the transaction included Guthrie Garvin, Brendan Maddigan, Stephen Palmese, Winfield Clifford, Alexander Ball, Michael Lipman, Jack Norton and Solomon Michailow.
Correction: an earlier version of this article said that Nelson secured $6.5 million in financing.