Mapping the Most Exciting New Developments Transforming The Bronx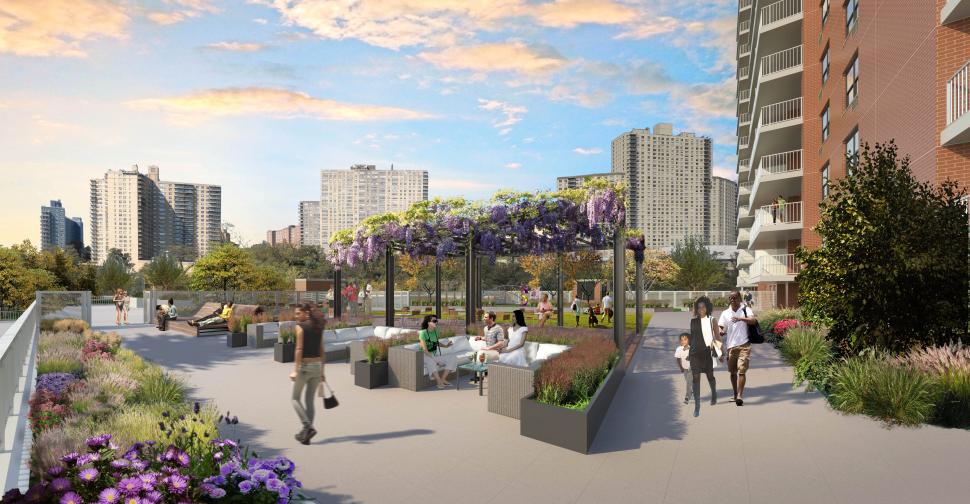 TANAY WARERKAR • [CURBED NY] – APR 13, 2016
The Bronx isn't immune to the same development boom that the rest of the city is experiencing. New residential projects of all stripes—some developers like WHEDco have taken to creating fully affordable apartment buildings in the borough—as well as new commercial and retail developments are springing up, particularly in the South Bronx. With its proximity to Manhattan, the South Bronx has become the epicenter of The Bronx's new development surge. But that doesn't mean other parts of the borough have been left out entirely—City Island saw its first new condo complex in over a decade.
With all that in mind, here's a look at some of the most exciting planned and under-construction development going on in The Bronx. If there are any we missed, be sure to leave a comment or email our tippling.
Promenade Tower Nelson Apartments
More a renovation than a full-scale development, this former Mitchell Lama building is getting an upgrade courtesy Nelson Management and L+M Development Partners. Additions to this Marble Hill building include an outdoor deck with cabanas, new elevators, and improved heaters and boilers. Though technically a part of Manhattan, Marble Hill is still on this list for those who fight to reclaim it as part of the Bronx.