Imani Q'ryn Realty Selected to Market Atlantic Plaza Towers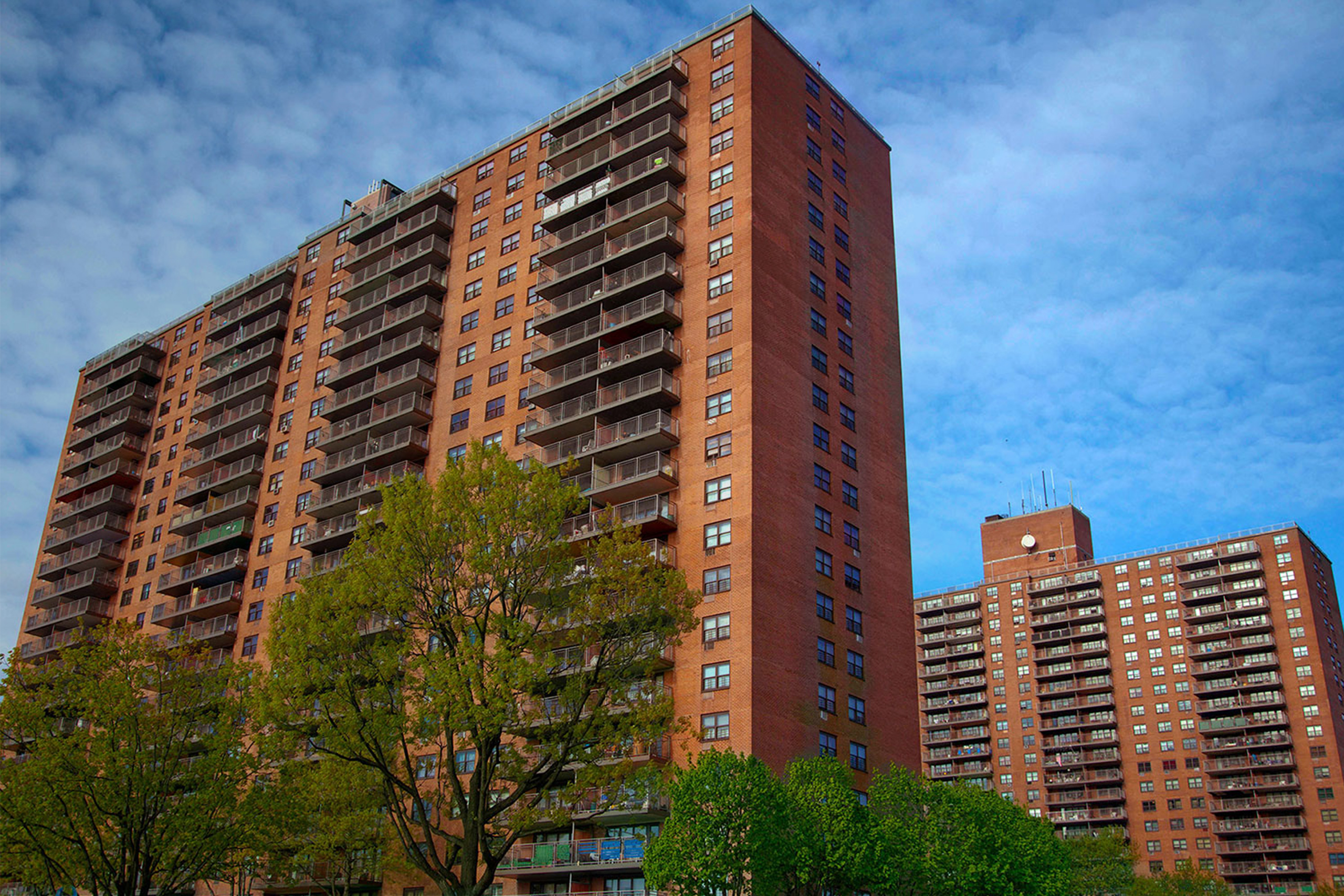 [NYREJ] – March 25, 2016 — [PDF]
Brooklyn, NY Nelson Management/Global One Investments has tapped Imani Q'ryn Realty, a residential brokerage, to serve as exclusive broker for Atlantic Plaza Towers, a two-building, 718-unit complex located on the edge of Bed Stuy & Crown Heights section.
The property is located at 216 Rockaway Ave. and 249 Thomas S. Boyland St.
Nelson Management Group has a long-standing relationship with Imani Q'ryn Realty that dates to 2000. Atlantic Plaza Towers now becomes the fifth property in the owner's portfolio to be represented by the broker. The other four venues, all in the vicinity of the Barclays Center, include 150 St. James Place, 92 Gates Ave., 47 Clifton Place and 214-218 Prospect Place.
"Because of their real estate expertise and their role in transforming neighborhoods, we are pleased to tap the services of Imani Q'ryn Realty for yet another Nelson asset," said Robert Nelson, president of Nelson Management Group. "Imani Q'ryn and her team know the market well, and they know what it takes to attract a strong tenancy in this part of Brooklyn."
The broker team will be led by company founder Imani Q'ryn and associate broker Marilyn Fleming.
Atlantic Plaza Towers is about to undergo a multimillion dollar CapEx program. The site previously completed a $10.5 million capital improvement program that included new roofs and windows, elevator replacement, façade enhancements, and a new boiler plant.
Atlantic Plaza Towers offers studio, one, two and three-bedroom apartments, all with balconies and views of the Manhattan skyline. Selected amenities include a newly renovated, on-site laundry room, a soon-to-be-built fitness center, spacious outdoor recreation, 24-hour doorman service, on-site assigned parking, and security cameras.
Atlantic Plaza Towers is located one block from the A and C subway lines and a short walk from the L and M lines.
---
FROM [CITY BIZ LIST] — Thursday, March 17, 2016, Nelson Management/Global One Taps Imani Q'ryn Realty As Exclusive Broker For Atlantic Plaza Towers
ABOUT NELSON MANAGEMENT GROUP, LTD.
Nelson Management Group, Ltd. is a full-service real estate management firm, specializing in the management of multi-family properties within the five boroughs of New York City. The principals of Nelson Management Group, along with its affiliates, have owned and/or managed more than 7,500 units of rental housing over the last 28 years. The firm is particularly adept in the ownership and management of rent stabilized, Section 8, Article XI, and Mitchell Lama properties. The company's robust portfolio of mixed-income housing currently includes the 972-unit Lafayette Towers Nelson Apartments and 318-unit Promenade Apartment complexes in the Bronx, in addition to other notable properties in Manhattan and Brooklyn.
ABOUT GLOBAL ONE INVESTMENTS, LLC
Global One Investments, LLC specializes in purchasing core plus and value-add investments in New York City with a focus on mixed-income and affordable preservation transactions. Since its inception in 1996 Global One has acquired over 3,000 units in 17 properties valued at over $500 million. Global One draws upon a diverse team of real estate professionals, led by principals Michael Gerstein and Robert Nelson who have over 50 years of combined real estate experience and have owned or managed over 7,500 units of multifamily housing.
ABOUT IMANI Q'RYN REALTY
Imani Q'ryn Realty located in Fort Greene, Brooklyn is a full service boutique real estate brokerage with more than 30 years' experience serving Brooklyn's Historic Brownstone neighborhoods. With a focus on investors and having sold hundreds of properties, Imani Q'ryn Realty has spearheaded the redevelopment of the now-thriving Fort Greene and Clinton Hill areas. Imani Q'ryn and her team provide personalized attention to the sellers, buyers and renters with which they work. For more information visit www.iqrealtysales.com.
---
ALSO SEE:
[Real Estate Weekly] – March 25, 2016, Imani to Lease Plaza