Nelson Management Christmas Decorations Written About In The NY Times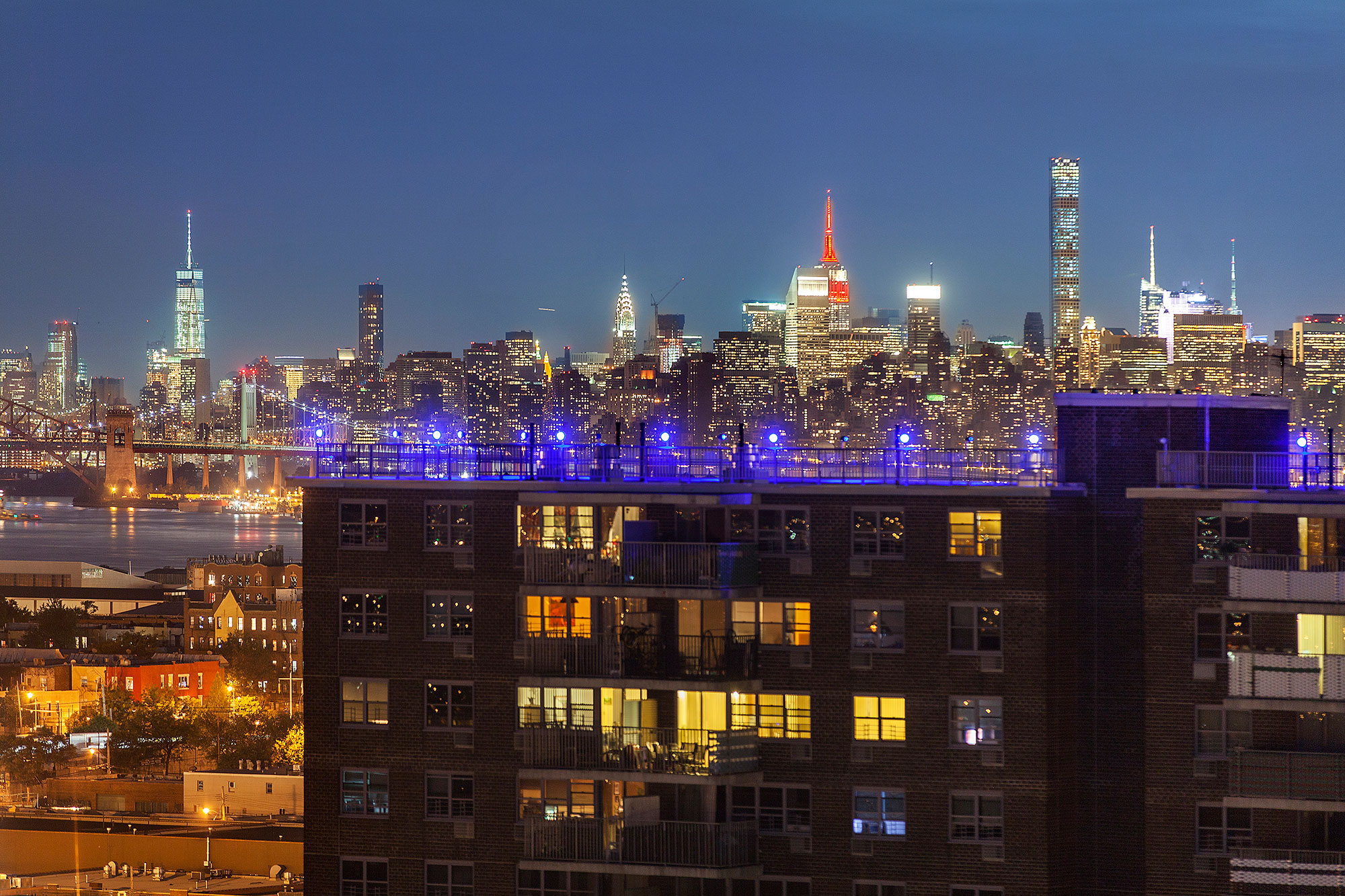 On December 25, 2015 Nelson Management's decorations at Lafayette Towers Nelson Apartments were the cover story for Real Estate section of New York Times.  The excerpts below demonstrate how Nelson Management wants to make sure all their residents have a home and building-wide community they can be proud of:
It has been more than 20 years since Emily Brown, a retired social worker in the Bronx, has seen the holiday lights and decorations at Rockefeller Center, Bergdorf Goodman, Saks Fifth Avenue and Cartier. It would just be too much trouble and too many people.
But this year, Ms. Brown, 76, has to go no farther than her own lobby to get a taste of them.
The same company behind those Fifth Avenue holiday tributes, American Christmas, also went to her building at 875 Boynton Avenue in the Lafayette Towers Nelson Apartments, a mixed-income complex of four high-rise buildings next to Soundview Park. Now elegantly dressed Christmas trees and wreaths glitter in silver, gold and copper in the building lobbies, while outside, lampposts are wrapped like candy canes in lit garlands aglow with warm white LED lights.
"When I saw it, I was shocked," said Ms. Brown, who has lived at the complex since 1988. "It's gorgeous. That's the first time we ever had anything like that. Everyone wants to know where we got the Christmas tree from."
Though upscale holiday decorating has become standard in luxury buildings all over Manhattan, it is less common in working-class communities in the Bronx and other places, where buildings are often rundown and neglected and few landlords are willing
to spend extra money on nonessential improvements. American Christmas's handiwork can be seen at 550 sites worldwide this year, primarily in stores and office buildings, though also in a handful of high-end residential buildings, including several on Central Park West, Fifth Avenue and Broadway.
The holiday makeover of Lafayette Towers Nelson Apartments was the idea of Robert Nelson, the president of Nelson Management, which owns and manages the property. Built in 1971, the 972 apartments are rent-stabilized, with some longtime tenants paying as little as $750 a month for a one-bedroom apartment. Newly renovated one-bedroom apartments start around $1,300 a month.
…
For the holidays this year, Mr. Nelson wanted to do something special for his tenants. So he called in an expert: Fred Schwam, the chief executive of American Christmas, which had been based in the Bronx before moving in 2010 to Mount Vernon, N.Y. The two men had become friends after meeting years earlier when their sons attended the same summer camp.
"We wanted to bring that Fifth Avenue holiday spirit to the Bronx," Mr. Nelson said. "I want our residents to feel proud of where they live."
Mr. Nelson paid American Christmas a total of $34,000 to decorate Lafayette Towers Nelson Apartments and four other mixed-income properties that his company manages: Hazel Towers and the Promenade, also in the Bronx; Atlantic Plaza Towers in Brooklyn; and 275 South Street on the Lower East Side of Manhattan.
"When a building owner calls with the express desire to do something nice for tenants, it's great to hear," Mr. Schwam said.
In past years at Lafayette Towers Nelson Apartments, the tenants themselves had decorated the lobbies using money collected by the tenant associations for each building. But the result could be a hodgepodge of ornaments, bells and ribbons that was overwhelming, even cringe-worthy, some tenants said.
Ms. Brown recalled that, at times, she was too embarrassed to have visitors over. Not this Christmas, though. "They come now and they say, 'This is the first time your building ever looked so good,'" she said. "I feel very proud. I bring everybody here now."
For Ms. Brown, who was recently hospitalized with bronchitis, the holiday decorations have been particularly welcome. She usually covers her front door with festive paper and a wreath, but this year she has managed only some Christmas cards taped to her apartment wall.
Yvette Talton, who is president of the tenant association at 875 Boynton, said that she happened to be in the lobby a few days before Thanksgiving, when American Christmas workers were installing the decorations. "We are very pleased," said Ms. Talton, a retired middle-school teacher in her 70s. "They can come back next year, and the year after."
From "For Mixed-Income Bronx Towers, a Fifth Avenue Holiday Look", by Winnie Hu, December 24, 2015, The New York Times