The Brooklyn Lifestyle: A Day in the Life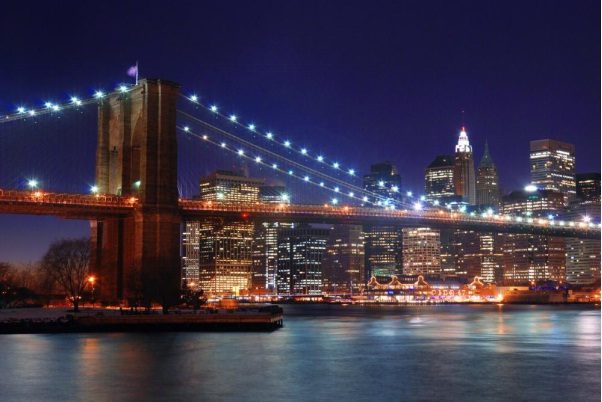 From fast paced work environments to ever-busy streets and a vibrant nightlife, Brooklyn has a lot to offer to everyone who visits or lives there.
If you're apartment hunting, you are in for a treat. This borough of NYC has all the restaurants, parks, clubs you could ask for. It also has a beach of its own!
Here are some of the activities that you can look forward to as a Brooklyn Resident.
The Restaurants
While Manhattan may have always been in the limelight for its eateries, Brooklyn has become a culinary destination thanks to its explosive restaurant scene. If you love pizza, you will definitely love heading down to Midwood's Di Fara Pizza, famous for its brick oven offerings.
If you are an adventurous eater, you can also find delicious fare from all over the world at Llama Inn. A fan of Middle Eastern food? Head down to Tanoreen!
The Live Music Scene Is Banging!
Whether you love to head bang in massive stadiums or are a fan of intimate settings with aspiring musicians playing acoustic sets, you will not be disappointed with the Brooklyn music scene.
If you are hoping to catch Beyonce, don't forget to book your tickets early for the Barclay Center.  Brooklyn Bridge Park also features live music sometimes – these schedules will be listed on the Brooklyn Bridge Park website.
The Waterfront
The best way to appreciate Manhattan's iconic skyline is from across the river. Brooklyn Bridge Park attracts thousands of visitors every day to its waterfront and it borders the East River.
Once you soak in the view and enjoy some good food as well, head down to Kevin's, Brooklyn Crab or Forino.
The Bar Scene
There are so many amazing options to choose from with Brooklyn nightlife.  If you are craving late night live music, check out Waystation.  The Long Island Bar and Clover Club are also perfect and popular for weekend night outs.
Brooklyn is definitely the place to be if you are looking to start move into an apartment soon! Browse our availabilities of rentals in Brooklyn and feel free to get in touch for more information.