AREA Property sells Bronx apartment complex for $51.5M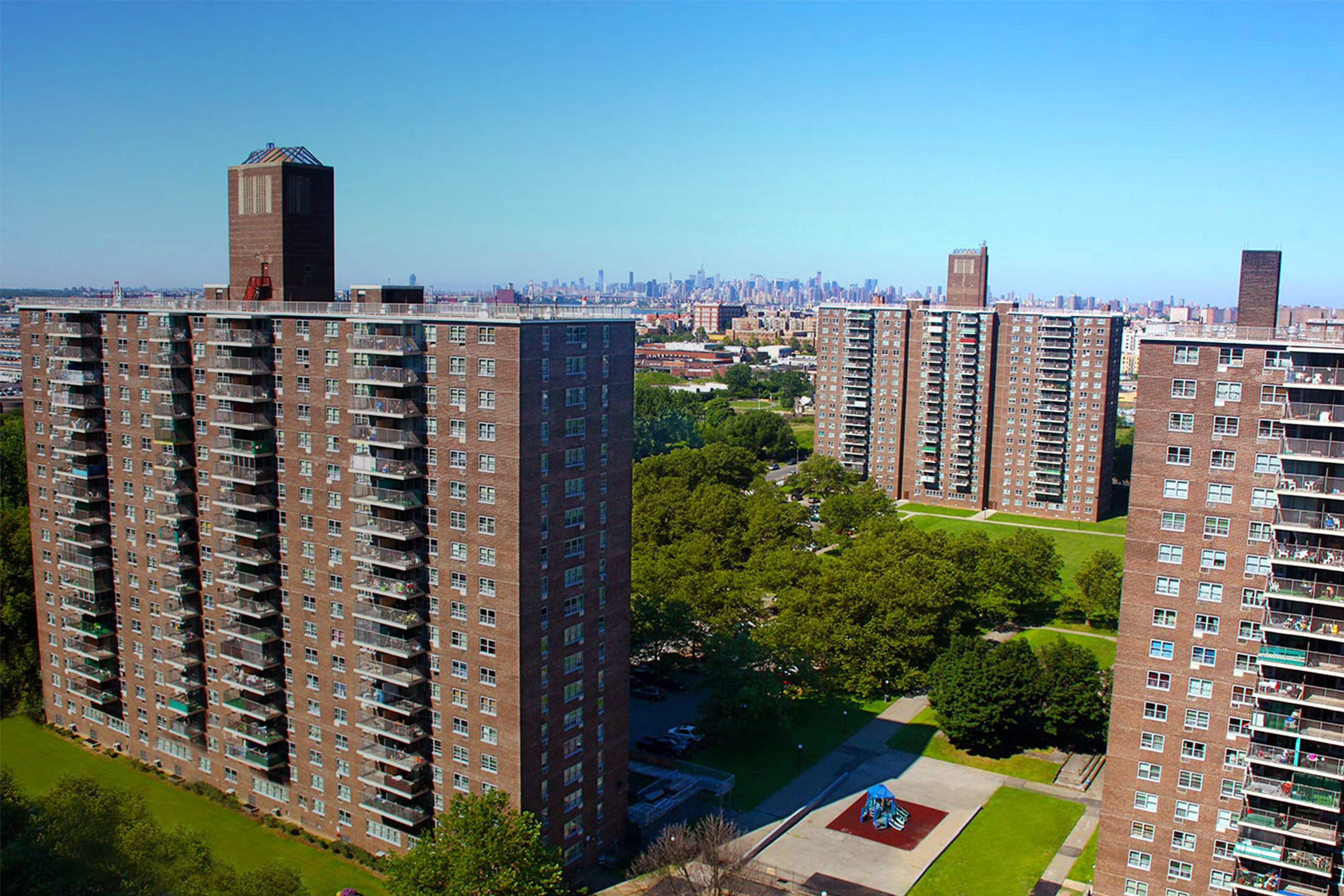 source: Real Estate Weekly

Robert Nelson's Global One Real Estate Fund, in conjunction with the New York Affordable Housing

Preservation Fund, a Joint Venture between L + M Development Partners and Citibank, has purchased the interests of Lafayette Towers Nelson Apartments, a four-building, 972-unit rent stabilized apartment complex in the Soundview section of the Bronx, from AREA Property Partners for $51.5 million.
This acquisition by Global One and its partners builds on AREA's previous efforts to ensure the long-term quality and viability of affordable housing in the Bronx.
The new owners will continue the ongoing improvements of Lafayette Towers Nelson Apartments through an ambitious $14 million program to improve both the common areas and the building systems, with an emphasis on energy conservation and environmentally friendly initiatives.
Current plans call for the replacement or refurbishment of the windows, lobbies, entryways, elevators, grounds and hallways. These and other large scale projects will be started immediately with a stated goal of cutting energy consumption at the property by up to 35%.
By decreasing the energy consumption of the development, the new ownership will be able create a cleaner and more sustainable property that will provide an immediate benefit to the tenants while reducing greenhouse gasses and other types of pollution.
Robert Nelson, principal of Global One Real Estate Fund listed some of the major green programs that will be instituted. "We are going to replace the windows with new condo quality windows that are more than three times as energy efficient. We are going to convert from oil heat to gas heat which will decrease the carbon footprint of the property and improve air quality. Finally we are going to carry out a number of smaller projects that will greatly improve heat distribution and monitoring."
"Having successfully improved the property over the past five years, we are pleased to have the Global One venture as the acquirer of Lafayette Towers Nelson Apartments," added James Simmons, III, partner and Head of U.S. Emerging Markets with AREA.
"Global One's planned renovations will continue AREA's efforts to preserve affordability and provide high-quality housing in the neighborhood. As sponsor of the adjacent Lafayette Morrison Cooperative, AREA remains a partner in improving this vibrant Bronx enclave."
Construction of Lafayette Towers Nelson Apartments was completed in 1972 across Boynton Avenue from a sister development, Lafayette Morrison. Both Lafayette Towers Nelson Apartments and Lafayette Morrison were purchased in 2006 by AREA.